CT007 Gamma Detector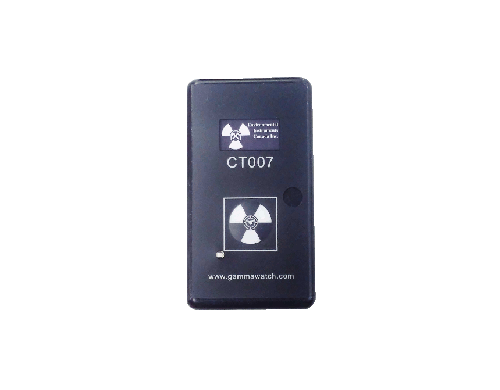 The CT007 is a mobile gamma detector. It is a new innovation in detecting and monitoring gamma radiation, and it is designed for First Responders.
The CT007 requires no interaction with its user, and it easily fits in a pocket. The CT007 works directly with your SmartPhone via Bluetooth - allowing you to monitor the gamma radiation levels wherever you are, without bulky, heavy or complicated equipment.
The CT007 has access to the phone's communication capabilities, which can be used to upload the radiation data to a central database. Therefore, the CT007 can be used as a handset homeland radiation security monitor.
To select more detectors for your needs, please visit our Detectors Selection Guide